on Fri Jun 23, 2017 7:57 pm
What is the coolest car accessory you think you can easily buy / add.????

I'm starting the bar very high with .....

Roof racks !!!

Nothing cooler than a 911 with roof racks ... or any (decent) car for that ... it adds an air of 'the owner has a life' and of mystery ....

Anyone agree - or can think of anything cooler ??
on Fri Jun 23, 2017 8:35 pm
the coolest thing you can currently add to a car (more specifically an older car) is a tablet install. I had planned this for the Exeo....its quite an easy thing to do. this is what I had planned.
Buy tablet (I had a 9.8" Samsung Galaxy tab pro2 with a sim card  (BT Mobile, 6gb month, 12 quid)
25m Red / Black Multistrand 2 x 0.5mm Speaker Cable by electrosmart®
Mutec - 1 meter 3.5mm jack Female to 2 RCA Phono Male cables - 1m
SOLOOP 350 PCS Terminals&328 PCS 2:1 Heat Shrink Tube
Smof Bluetooth 4.1 Hands-Free Car Kit,Wireless Bluetooth Audio Receiver with 3.5mm Aux Input Jack( Wireless Phone Call, Streaming Music, Built-in Mic,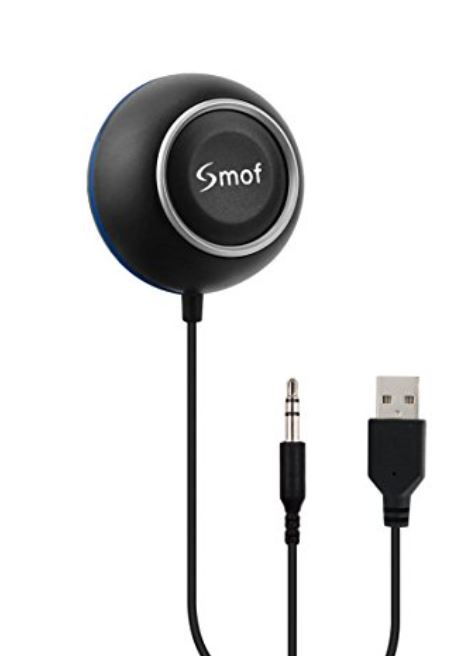 1x 4 channel amplifier (or something like an Audison1)
and then build
wire amp to speakers (use existing loom, unless you have a silly bose system, then its a ball ache)
connect Amp via RCA IN to purchased cable
Connect cable to  smof bluetooth (you have effectively made that amplifier a bluetooth amplifier)
connect tablet via bluetooth to Smof
Enjoy wireless audio
The Smof device also turns on its axis for volume control and track selection, so no messing with that screen as you're driving
software - Android Auto, you set it to open upon DC power, so when you turn your ignition key and the 5v DC USB fires up, it will power on the tablet and launch Android Auto, this then presents you with  4 way dashboard....Sat nav, Audio, Internet and...something else, cant remember.
You can customize the screen to use Waze and with your sim card, you receive real time traffic and accents/plod/speed cameras etc.
Audio you link up to spotify - and with 'OK Google' at your command you can operate all of the fuctions of the tablet by voice.
see!....the coolest thing you can add to a car (that doesnt have a decent set up)
if you want to go all out, you can change the stock speakers and use the output of the amp you installed to daisy chain to another amp and add a sub
on Fri Jun 23, 2017 8:59 pm
LK are you taking the piss? A farking roof rack?!?!?

Like that setup Spotula

I like my magnetic phone holder that clips onto the air vent in the TT

on Fri Jun 23, 2017 9:17 pm
My old Skoda Fabia had roof bars on a lot of the time for bikes - yes I thought it looked cool too

....knackers your fuel economy more than you'd think though!
So Spot, where do you stick a tablet? And do you remove it to stop it getting nicked?
on Fri Jun 23, 2017 11:09 pm
Like Spots set up, but more simpler, my Sony blueteeth radio wiv DAB, USB, aux in and what not. I already have an awesome amp in George (factory) so I gets amazeballs sounds.

A cool add on is my LED headlamp bulbs! They are seriously bright and draw less current than an equivalent Halogen bulb. Cheap and easy to fit (as in not having to go to dealer).

Another cool thing is window tint.... That's all for me.

Permissions in this forum:
You
cannot
reply to topics in this forum