on Wed Jan 31, 2018 10:29 am
Honda Civic......a car that, in my opinion, has always looked alright, especially in TypeR guise from the early 00's - but what the hell is going on in the Honda design department with the latest model?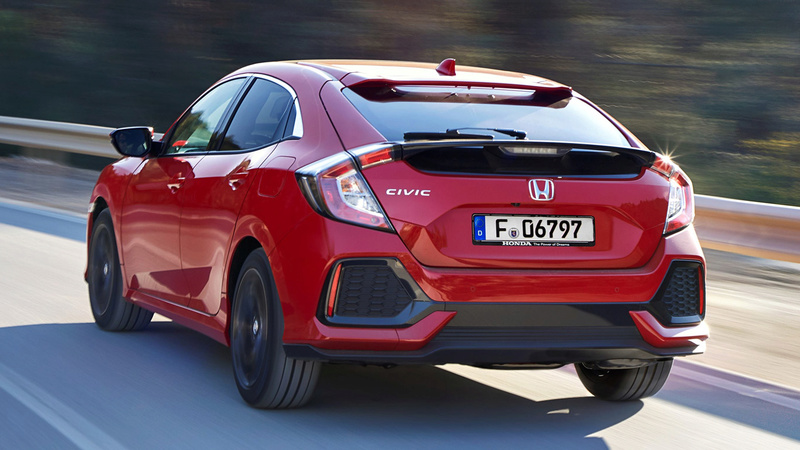 The above picture doesn't do it justice in the looks department, on the road it just looks bloody awful - and lets not even talk about the new Type-R.......it looks like Honda went to a middle school and said to a bunch of 10 year olds, go nuts. 
then theres the Prius, with its ridiculous 'lighting strike' lights
do they have a new law in Japan at the moment that says all medium sized family cars must take a leaf from Ssyanyongs sketch book?
hideous !
on Wed Jan 31, 2018 10:43 am
Right. I have to disagree a bit.

I DO agree in that the normal current new Civic just doens't look right. The front and rear ends dont match....the shapes are wrong etc.

BUT. I've seen a couple of Type Rs and i think they DO look good. They look like.....'a bit mental' which i think suits the Type R with bigger wheels and spoilers etc. I'd happily have a Type R...but not a standard one.

The new Prius is just plain wierd. I suppose those swoops and edges must have been mainly designed in a wind tunnel for excellent Drag coefficient etc etc. The front is also quite strange.

Some may (and do) also say that the BMW i3 is ugly.....and from some angles...i do think they look a bit awkward.....but overall i definitely do like them.
on Wed Jan 31, 2018 11:34 am
I'm not overly keen on the designs, but would happily buy either if I had the funds - any car that's likely to need nothing other than routine maintenance for the next few years would be a dream right now!!

on Wed Jan 31, 2018 12:16 pm
I agree the i3 is marmite......i wasn't keen initially - but those two above are just ugly.

and i have to disagree on the type R........its just silly - they had it on the grant tour last week and they all agreed, its just the epitome of Essex Barry boys
on Wed Jan 31, 2018 12:29 pm
I like the new Prius, it's about time it looked kind of futuristic space ship like.

Cannot see the picture of Civic, but I think it's the one where they put all aftermarket add on's on the market and fitted them as standard, not good!

i3. I wish it was normal looking like a Tesla or a 3 series BMW. Looks electric because it is flippen electric i guess.
on Wed Jan 31, 2018 1:43 pm
For the benefit of perspective...

on Thu Feb 01, 2018 2:59 am
Front end of new Civic looks good, back end is awful. Properly shite.
on Sun Feb 04, 2018 11:29 am
I don't see what is wrong with the Civic, in fact I quite like it! Better than the previous model for sure. Yes, the wing on the Type R would be a bit embarrassing, and I've seen some with dodgy orange colour coded bits and wheels, but otherwise the sport models look pretty good.

The Prius on the other hand is a hideous awkward mess from most angles, though looks worse with those smaller wheels than in the higher spec.

Permissions in this forum:
You
cannot
reply to topics in this forum