on Mon Nov 19, 2018 12:44 pm
Drove this back from the same photoshoot as the Aircross.
The C1 is a good car. It's just....pretty good for a tiddler (just like LK)
You can feel that is has a bit of Toyota DNA in it. Not just the 1.0 engine which is a Toyota (originally Diahatsu) unit (the 1.2 is a PSA unit).
The engine is well behaved. It sounds good under a full throttle. You get a nice rorty sound more from the engine this time, (the previous one made more of a sound from the exhaust) which kinda...eggs you on to work it hard.
And you need to work it quite hard.
In this iteration, the gearing has been lenthened even further and remapped engine etc..so at low and medium revs..the car is just like...sluggish. (although these do improve with more miles). When you add more revs and work it hard though, it does respond quite well. It feels more like a peaky 16v engine than a 3cyl 12v. The power delivery feels different.
Anyway. You get a nice snickety box (better than the previous model IMO) and *some* feel from the steering The ride is decent enough (bit choppy/firm but this makes the car feel a bit more stable the faster you go. Bit of general tyre and wind noise but it is a 'cheap' car (although not that cheap these days!)
The interior is basic and made of hard wearing materials. BUT - you can feel it's well built, more so that the Citroens. There is a depth of build qualty there which there isn't on the PSAs.
But anyway - it's a fun little car to punt around. It goes well when you work it hard (but the 1.2s do go better)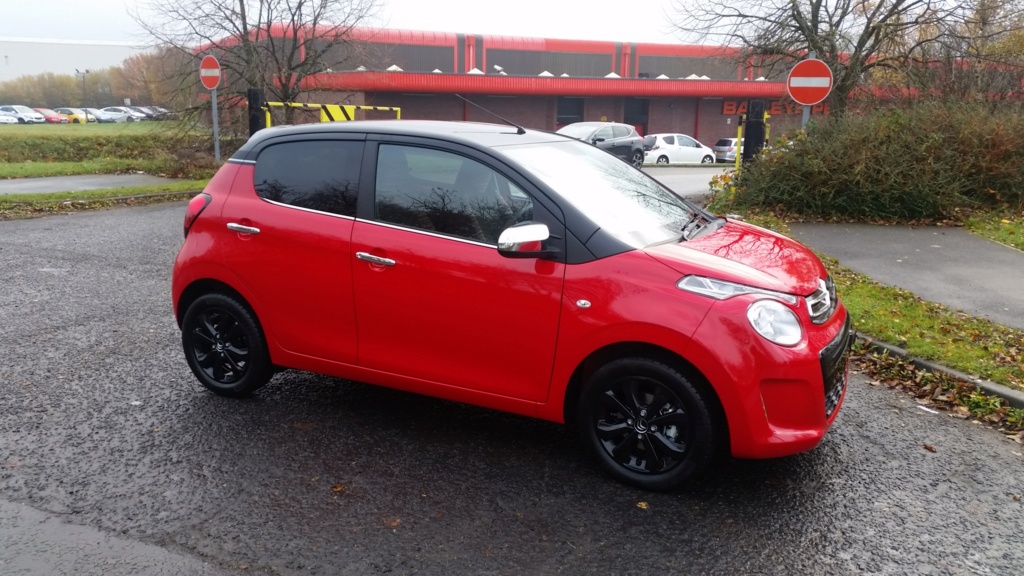 on Mon Nov 19, 2018 3:54 pm
I bet whoever buys this car has a cat .... or 6.


on Tue Nov 20, 2018 3:39 pm

Permissions in this forum:
You
cannot
reply to topics in this forum