on Sun Jan 13, 2019 10:55 pm
Well, a whole interior to go in, but it's going to take a while to do the whole thing. Meanwhile, the new seats are electric adjustable heated with TV screens in the headrests.
I installed all seats & found the heater elements were blown, so I took the drivers seat out and stripped it apart to repair the elements and replace the thermostat for a highr temp one (switches at 45 degree's Celcius instead of 35. Toasty arse now

I'd never taken a seat apart before, let alone repair the heating elements and faulty adjustment motor attachment.
It went well. I need to do the passenger side next. Carpets are at my friends car wash/detailing shop for deep cleaning and she's also making me up dye for the leather so I can sort out the door handles and the drivers side arm rest which are very tired and scratched.
Looking for a leather & wood steering wheel in beige or somewhere close so I can re-colour it with dye.
She's coming along nicely though

Here's the fun I had doing the seat...
on Mon Jan 14, 2019 12:16 pm
Your energy for this stuff is unreal .... any way you can turn all this effort in to some money ??

(not a dig ... but you deserve it).


on Mon Jan 14, 2019 12:34 pm
Energy is something I'm desperately lacking. I just try to push through, but things that used to take an hour now take several due to the need for frequent rests and lack of strength in my left arm.
But I do love a challenge
Thanks LK. I must admit to feeling a bit low and lacking self esteem so I appreciate the support.
Cheers, Doo.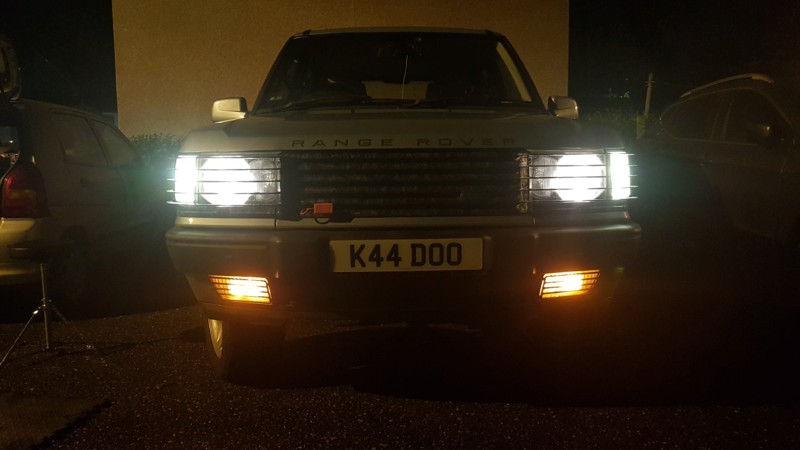 Sent from Topic'it App
on Tue Jan 15, 2019 5:43 pm
Doo 1 wrote:

Thanks LK. I must admit to feeling a bit low and lacking self esteem so I appreciate the support.


That's just called being a married man ....
My Mrs has recently (last year and a bit) taken up doing Triathlons ... so its one night a week swimming training, one running, one cycling ... then its Yoga one morning a week, and other stuff that goes with it ... lets put it this way, my Mrs is out normally 4 nights a week.
So, she's lost a lot of weight, and has this new confidence and circle of friends around her ... which is great, and she has lots of energy for doing her Triathlons, but zero energy for cleaning the house, cooking, spending time with me, and is always WAY too exhausted for secks-ercise ... women - I tell you - that women lives the life of Riley, whilst I work and stress 24-7 about how I am going to pay for everything ... huff !!!
Doo ... where we went wrong was being a man .. women want equal rights ??? ... I'd kill for the lifestyle of most of the women I see around.
on Wed Jan 16, 2019 12:47 am
Fraid if that were mine, I'd be telling her I have a new friend. She's a woman who likes me, even though I'm a tad chubby and less than handsome. She likes my wit and banter and the fact I can fix her car any time. I'll be spending time with her doing odd jobs. If she needs someone as lowly as me, she will find me here (X marks spot....coz he's a fat mess

). See how long it takes for her to get back to "you!"

Sometimes wiminz need a prod to let them know where their bread is buttered. fark her running pals, you're the bloke she chose

on Wed Jan 16, 2019 4:15 pm
Sounds like your women has it sorted there with the exercise thing.

Yeah. have to say I was on holiday and did a trek fell, scuffed my skin on one leg and the other foot scuffed that and knackered my knee for a few days, was sick at the time and was wearing flip flops so I was on a kind of bad side.. hehe. Over it now. Tomorrow work from home then up hard I hope on Friday. Need to lose a few kilos...

Recommend when you leave the house punch the wall and say "I'm hard"... see where it gets you.


Bloody seriously nice range rover you are building there Doo..



on Wed Jan 16, 2019 4:24 pm
** Cyrstal ball **


For Sale
Range Rover, also known as Georgie.
New this, new that, new this, new that.
Labour of love.
Thousands spent
£995.
LOL.

Permissions in this forum:
You
cannot
reply to topics in this forum